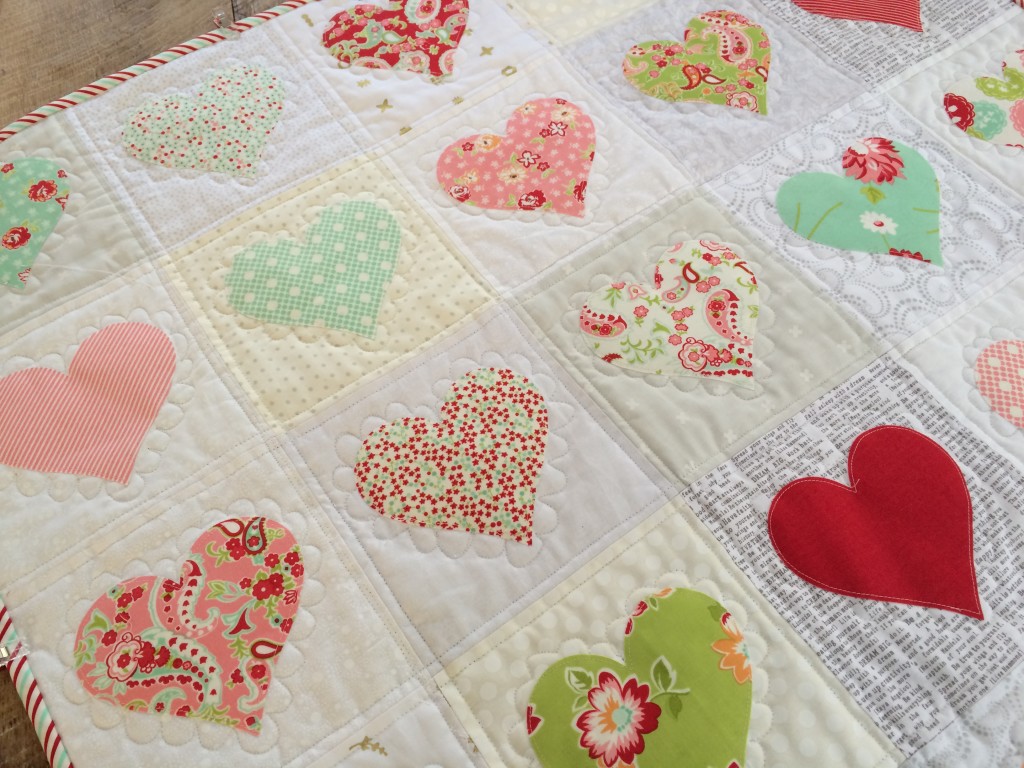 Hi! It's Amanda from Jedi Craft Girl stopping by with some Valentine's Love! I think I love Valentine's Day so much because it pulls me out of the "After Christmas Blues". It's bright, and happy! I love the simplicity of this quilt - a simple heart applique. What makes it feel special is that no two hearts are the same and the backgrounds are a variety of low volume prints. When ever I go to a quilt shop and I'm not sure what to buy, I end up purchasing charm packs. I had this "Scrumptious" charm pack by Moda tucked away and it was perfect for this project.
I love using the Sizzix Bigz Heart #3 Die because it works so well with pre-cut charm packs! Let's get started!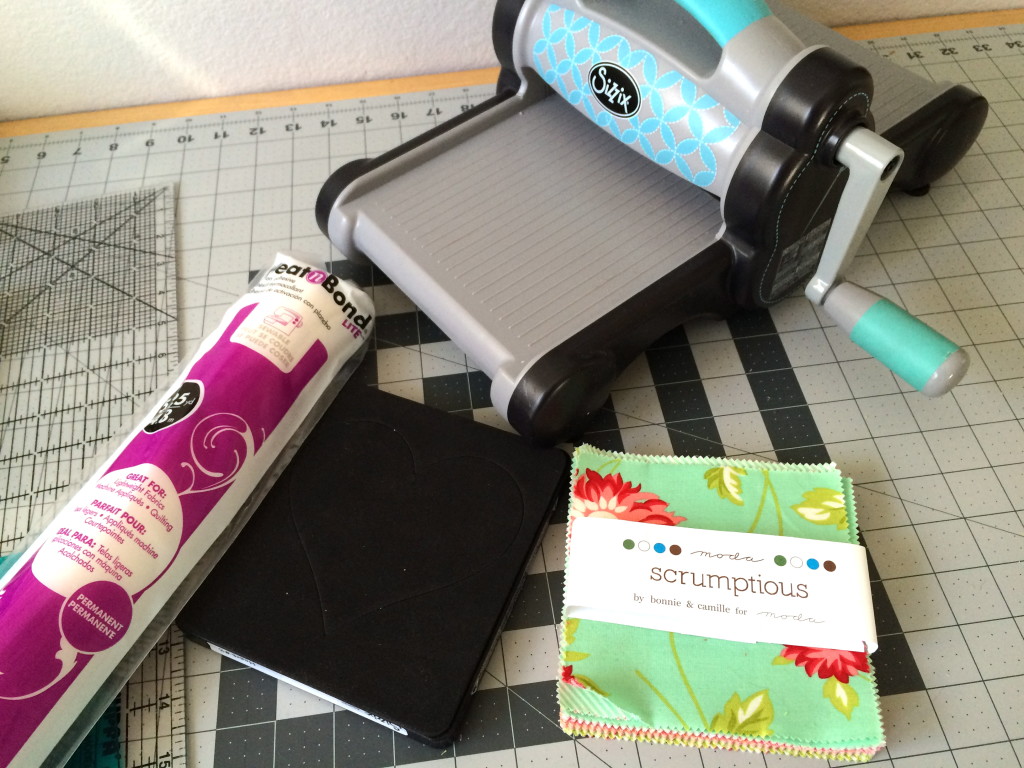 Gather all your supplies, see the list at the bottom of the post.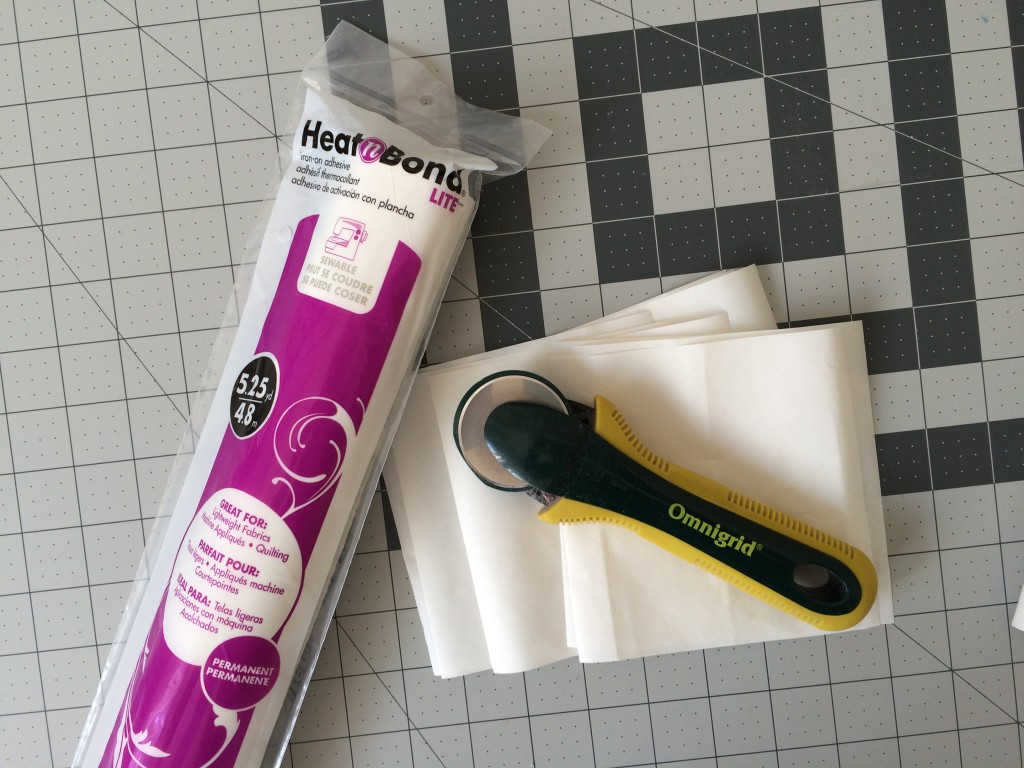 Heat n Bond Lite by Therm O Web is my go to for any Sizzix applique projects. I love it because it's light weight, it fuses fast, and peels easy. Cut the Heat n Bond Lite into (25) 5" squares.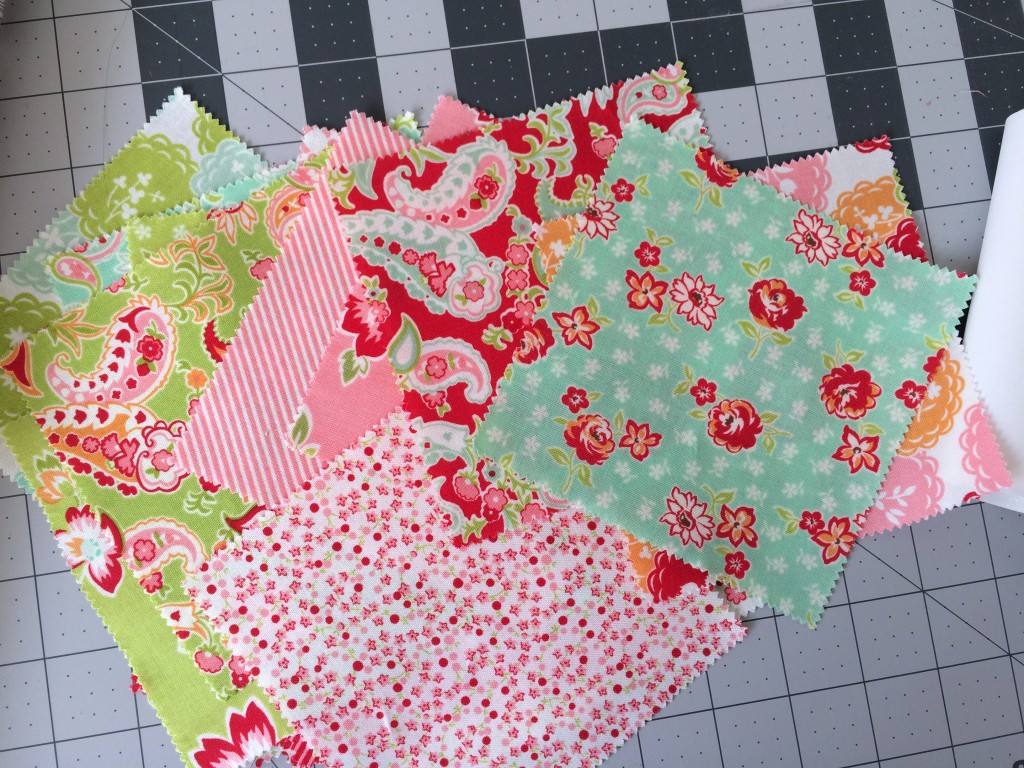 Select 25 of your favorite squares from the charm pack.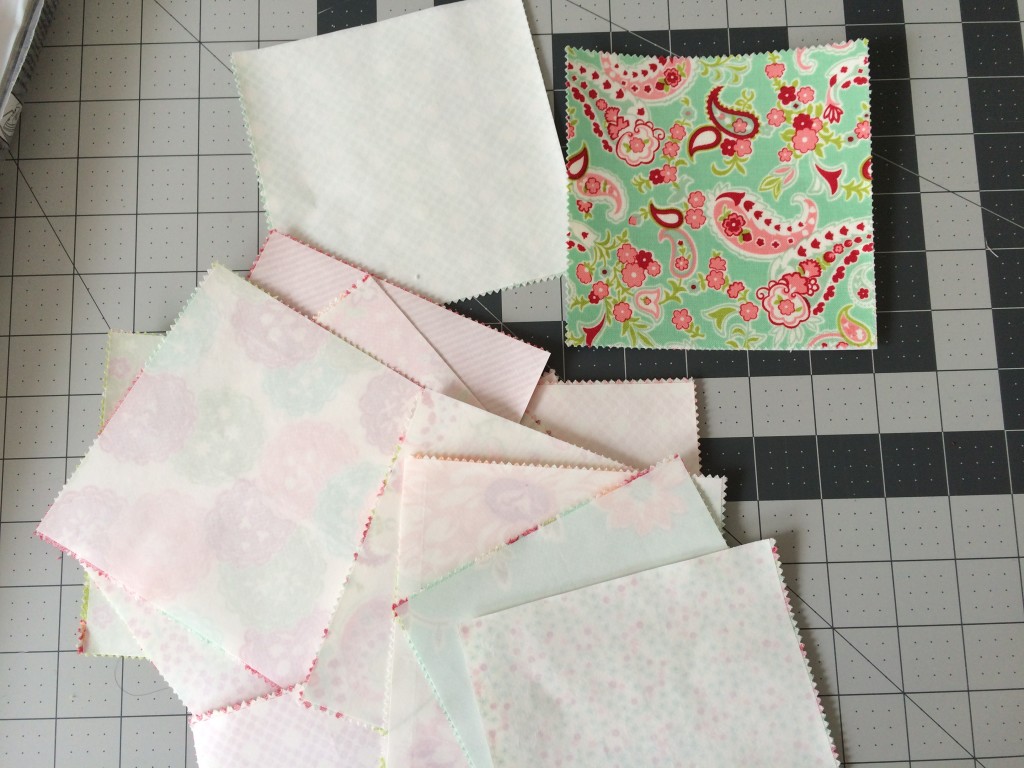 Fuse the Heat n Bond Lite to the wrong side of each of the 25 charm squares. Let cool.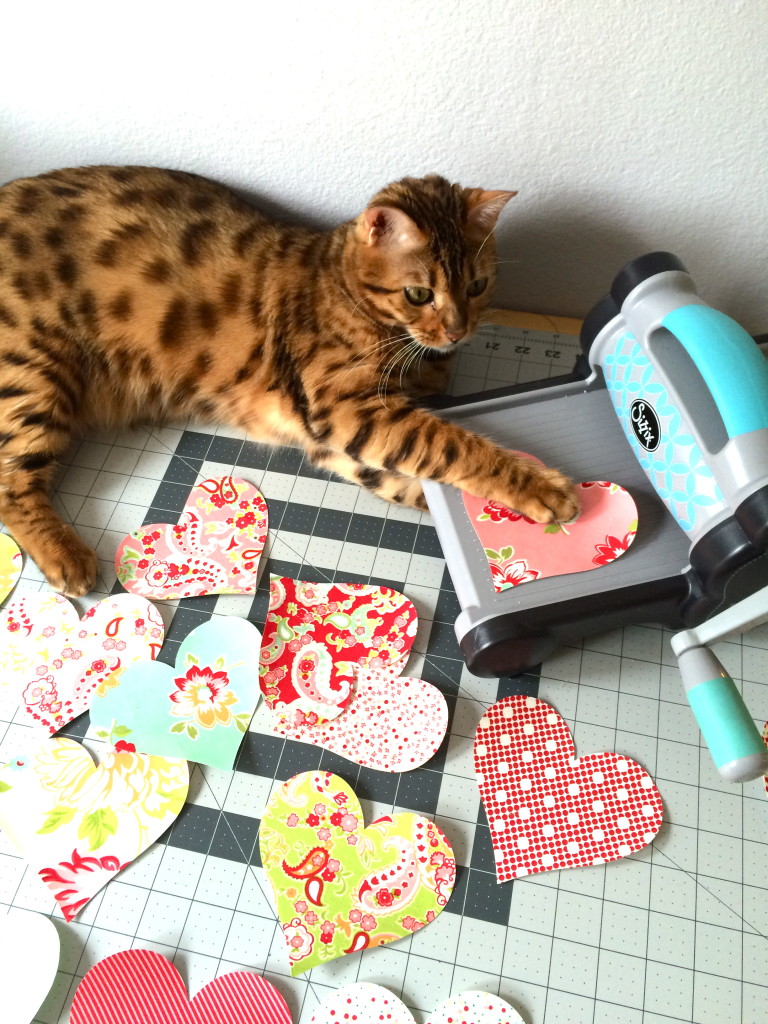 Make sure your cat helps with all the die cutting! Die cut each of the 25 squares using the Fabi heart. The squares are just big enough to cover the whole heart.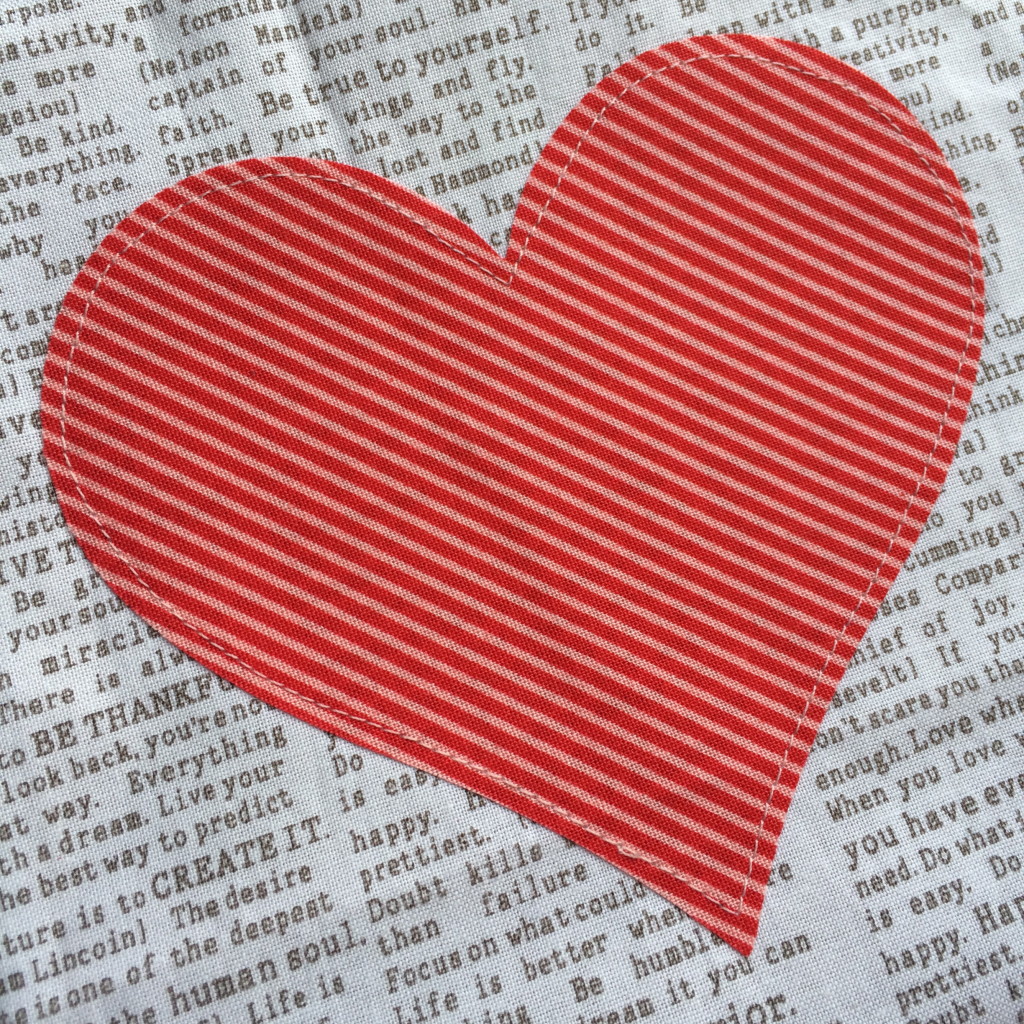 Cut a variety of low volume prints into 7" squares. You will need 25 total. Peel off the backing paper and position the heart in the center of each of the 7" squares. Heat set into place. Top stitch around each heart, I used light pink thread.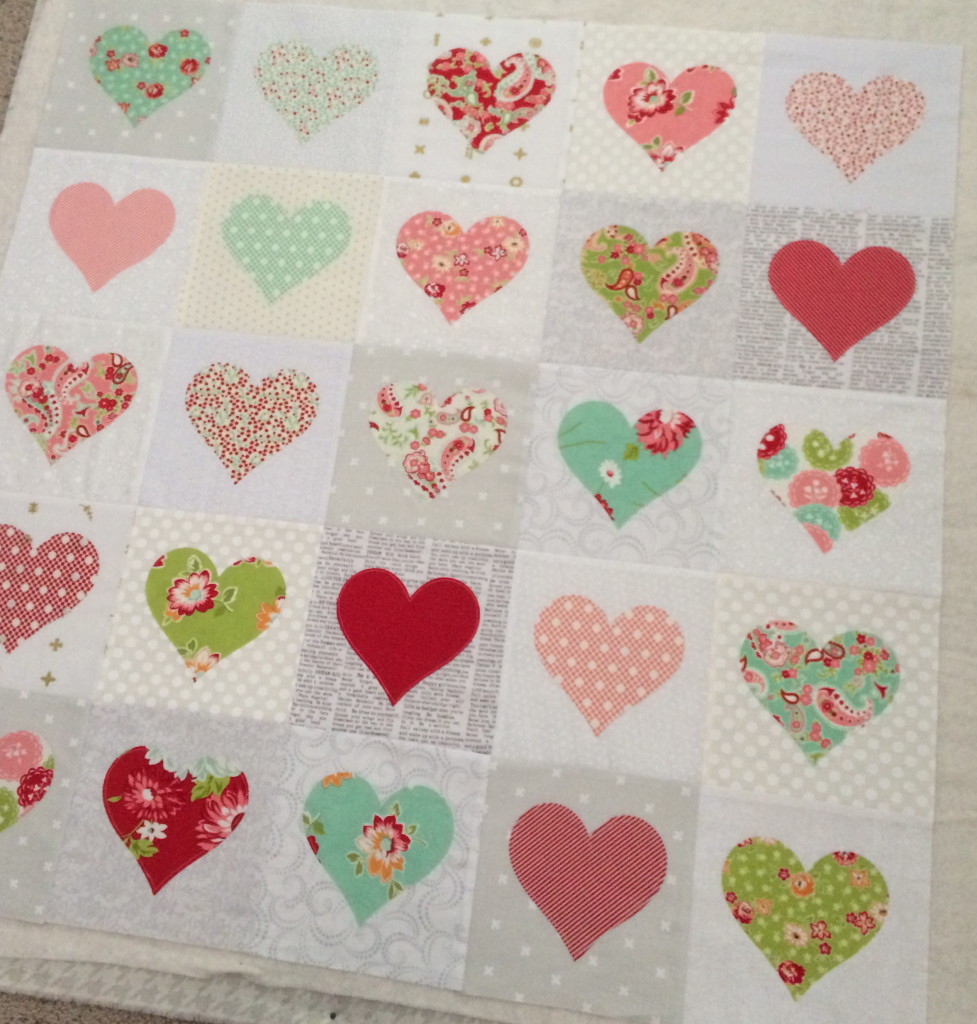 Lay out the blocks as desired. You could easily turn this into a table runner or add more blocks for a baby quilt or throw quilt. Sew each block together in rows using 1/4" seams. Press each row alternately so it makes it easy to match seams. Sew the rows together and press in one direction. Quilt.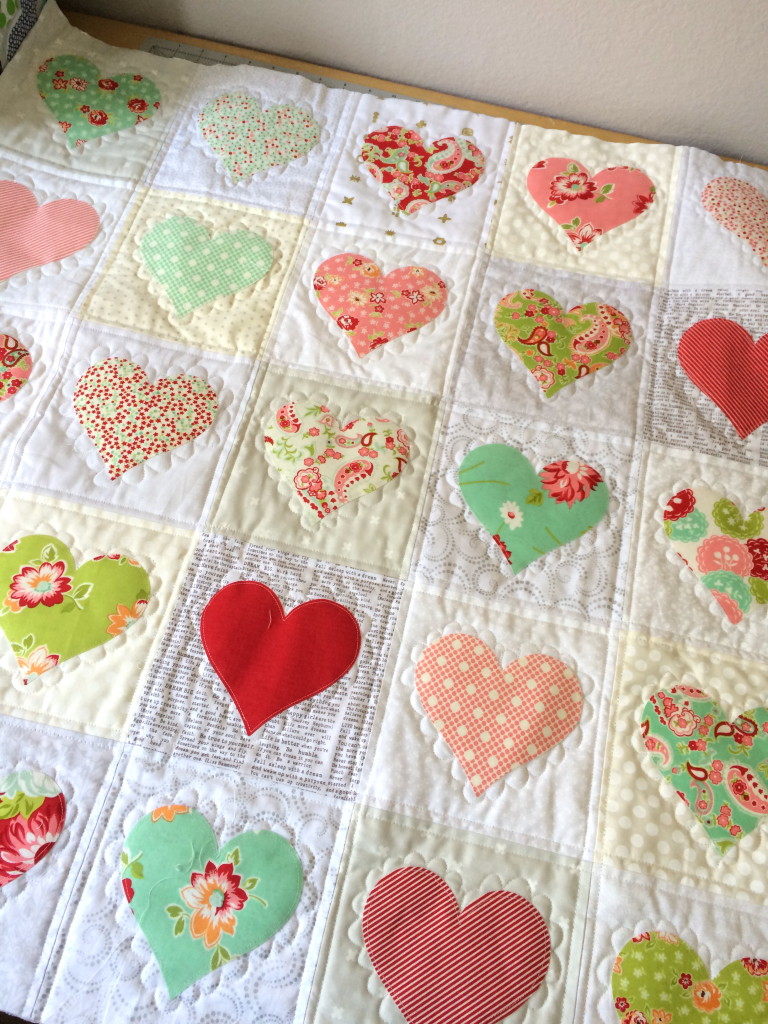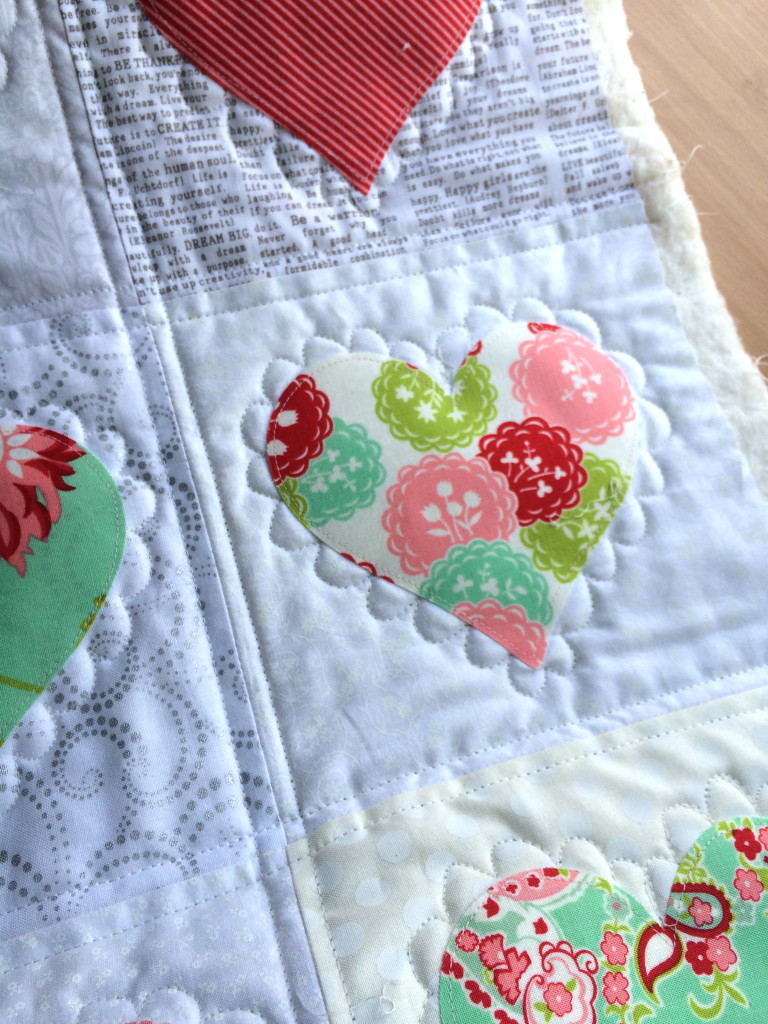 I quilted a scallop boarder around each heart to give it a "Valentine" feel. Then 1/4" straight line seams. Add the binding and you're done!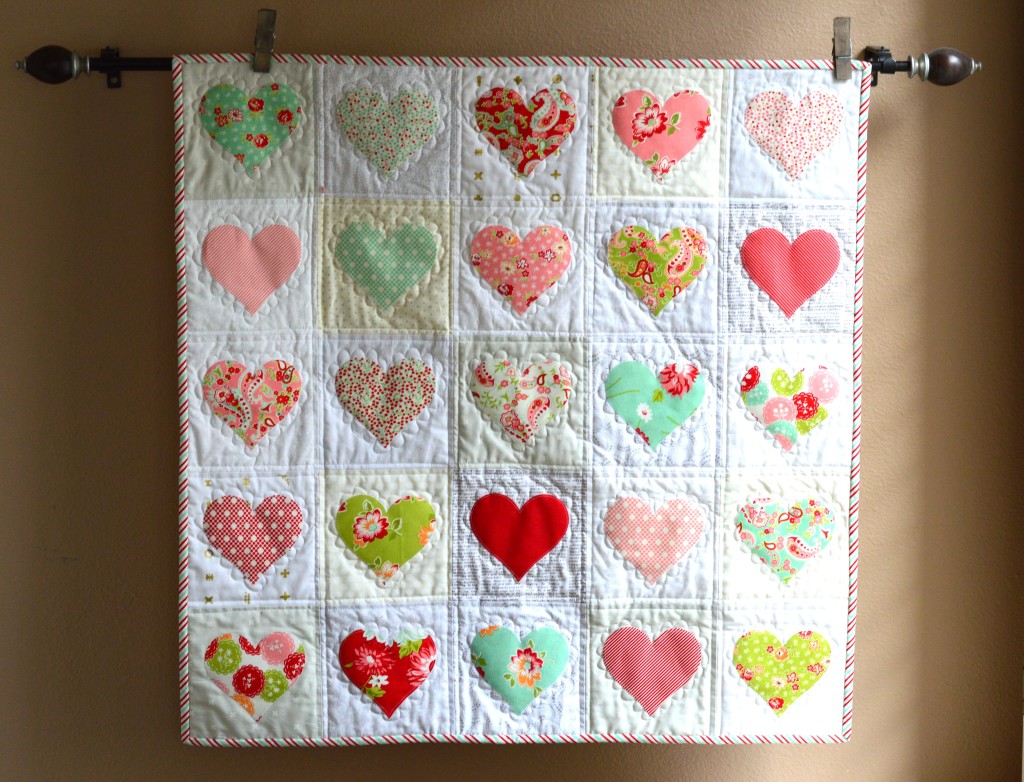 1 charm pack or (25) 5" squares for hearts
Assorted low volume prints cut into (25) 7" squares
Heat n Bond Lite
Batting
1 yard backing
1/3 yard binding