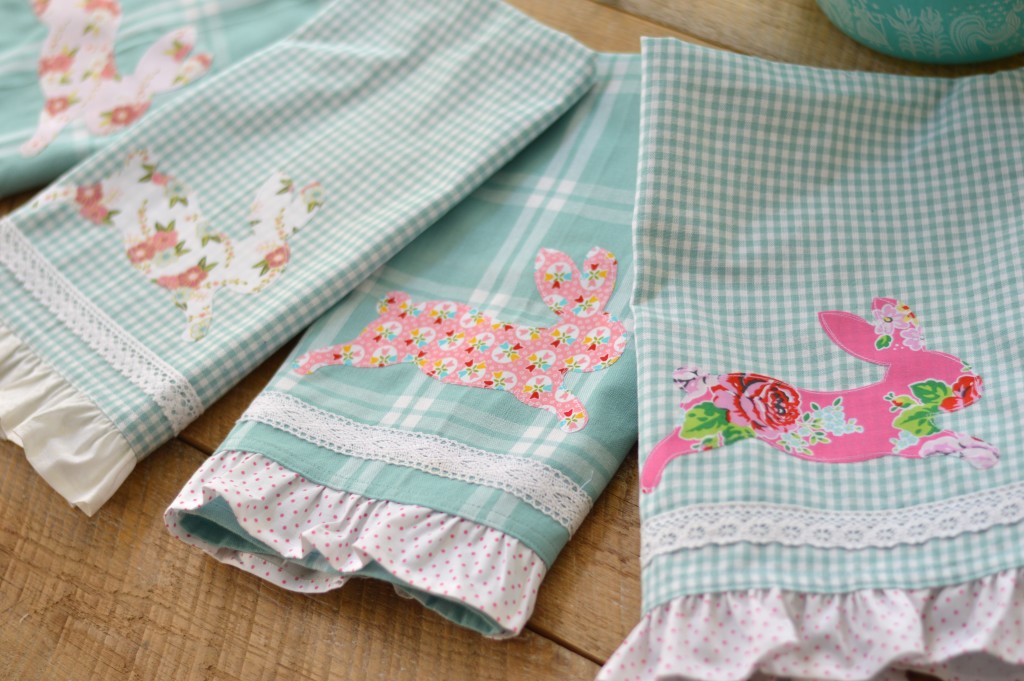 Hi! It's Amanda from Jedi Craft Girl hopping over here to the Sizzix blog to bring you a tutorial for one of my favorite things to make: Kitchen Towels!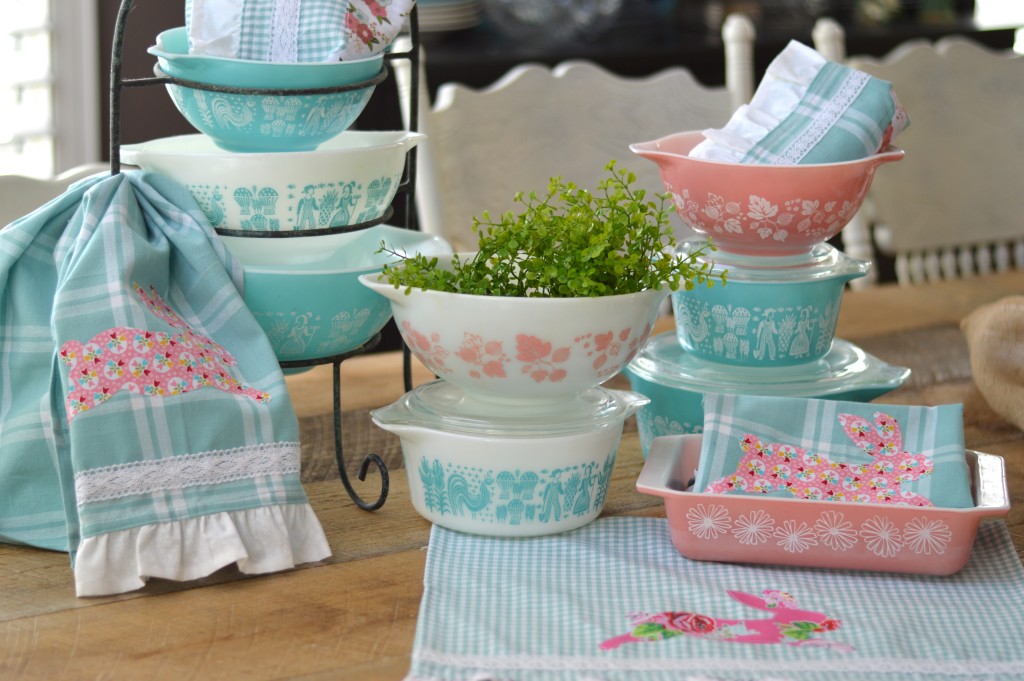 Kitchens usually don't have a lot of wall space or places to hang quilts or cute crafty projects. I love hanging home made towels on my oven, it gives the kitchen that cozy feeling! Theses sweet towels also make the perfect gift! Who wouldn't want one of these! Let's get started!
Cotton Towels
Fabric (of your choice)
Lace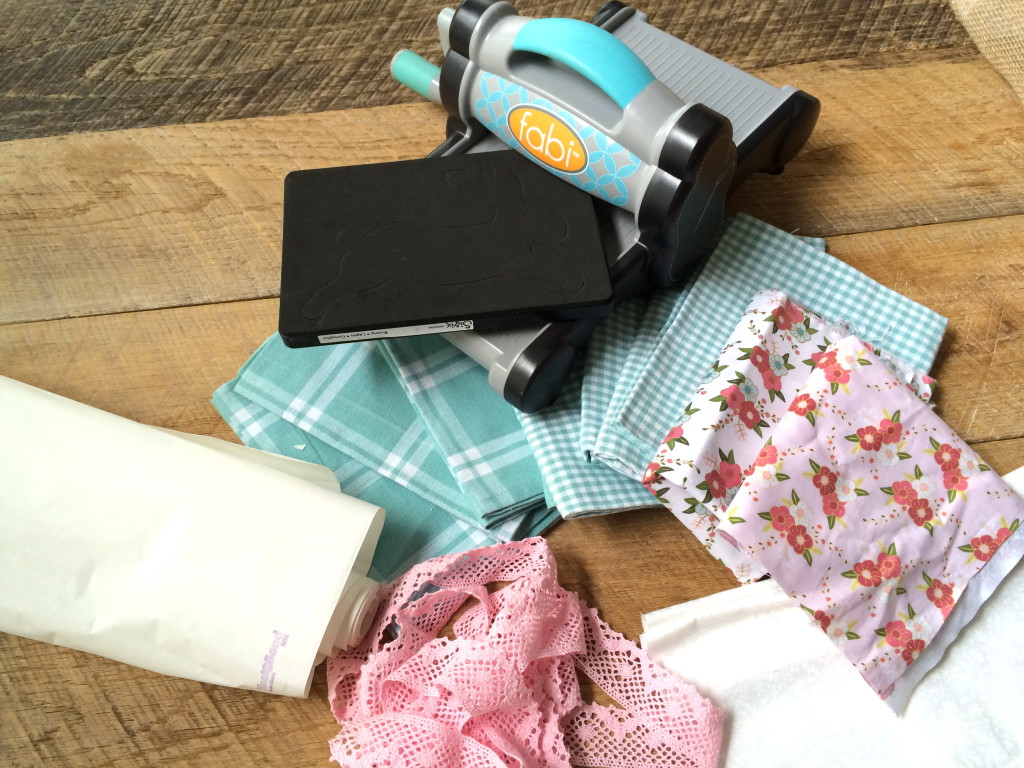 Gather your supplies and get ready for some fun!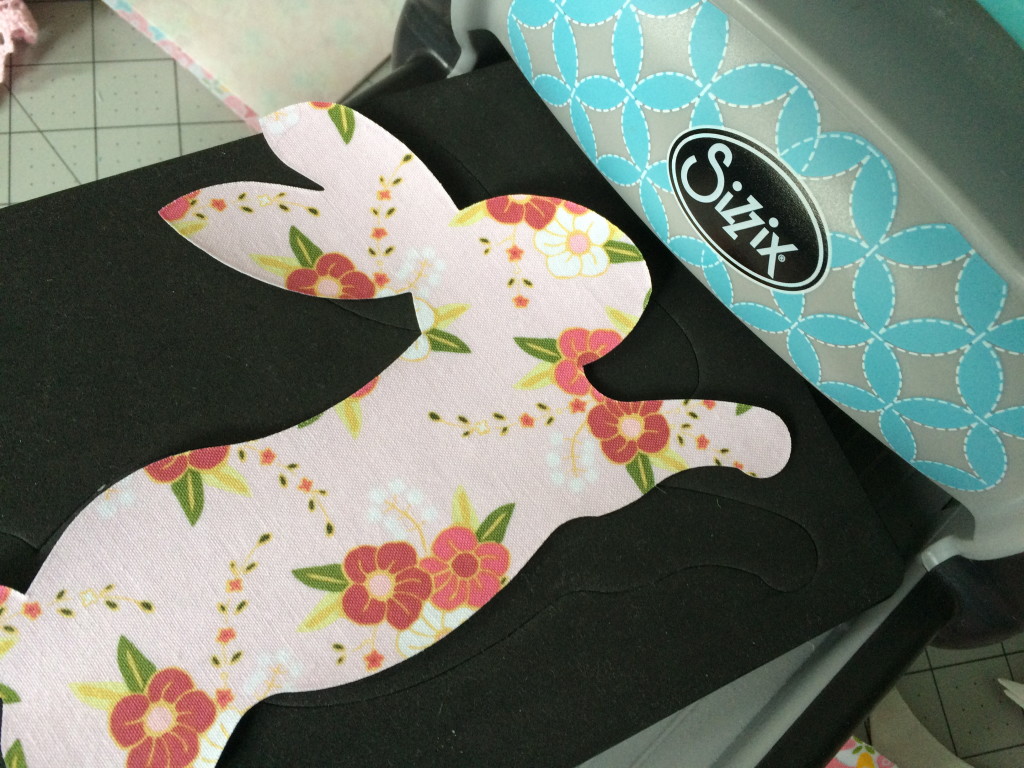 Press the Heat n Bond Lite to the wrong side of the bunny fabric. Die cut the fabrics using the bunny die. You can cut several at one time.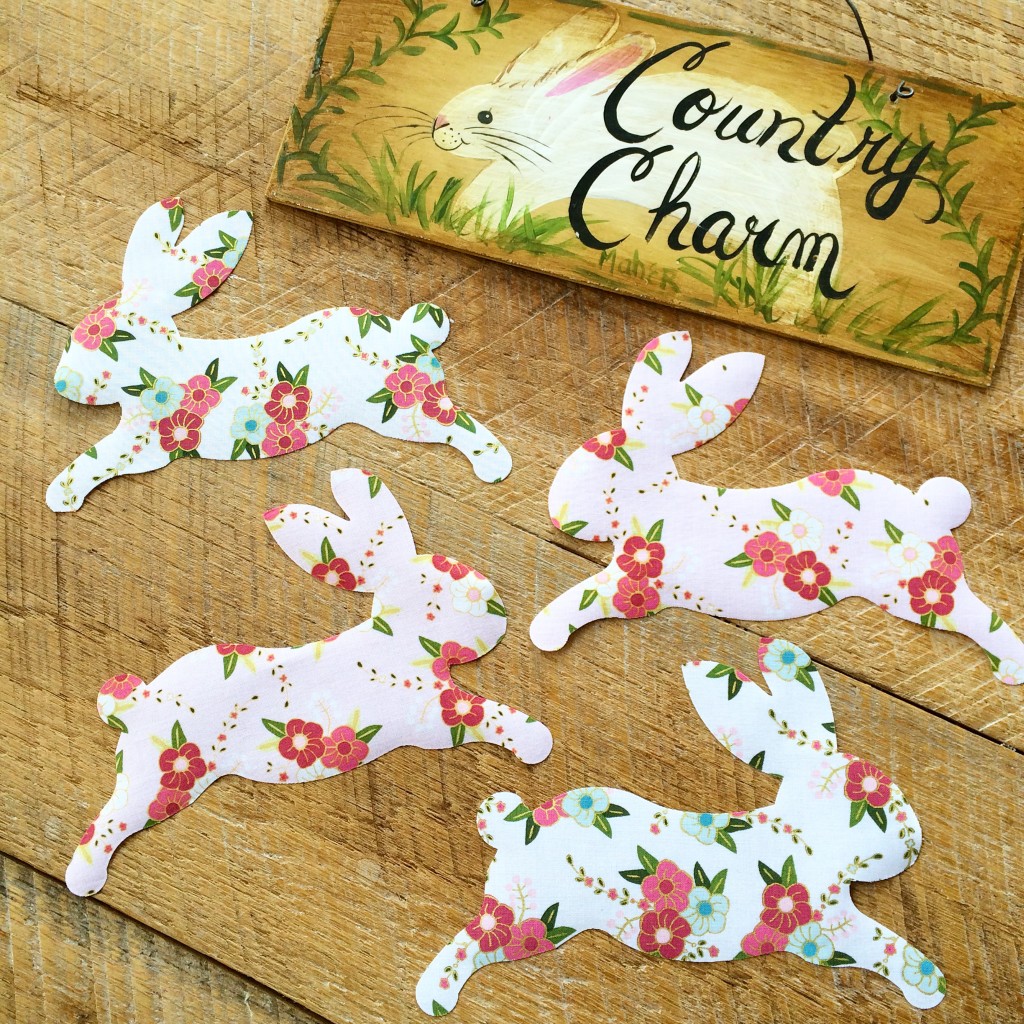 I could cut these bunnies out all day long! They are so much fun and oh so cute when they are leaping all over!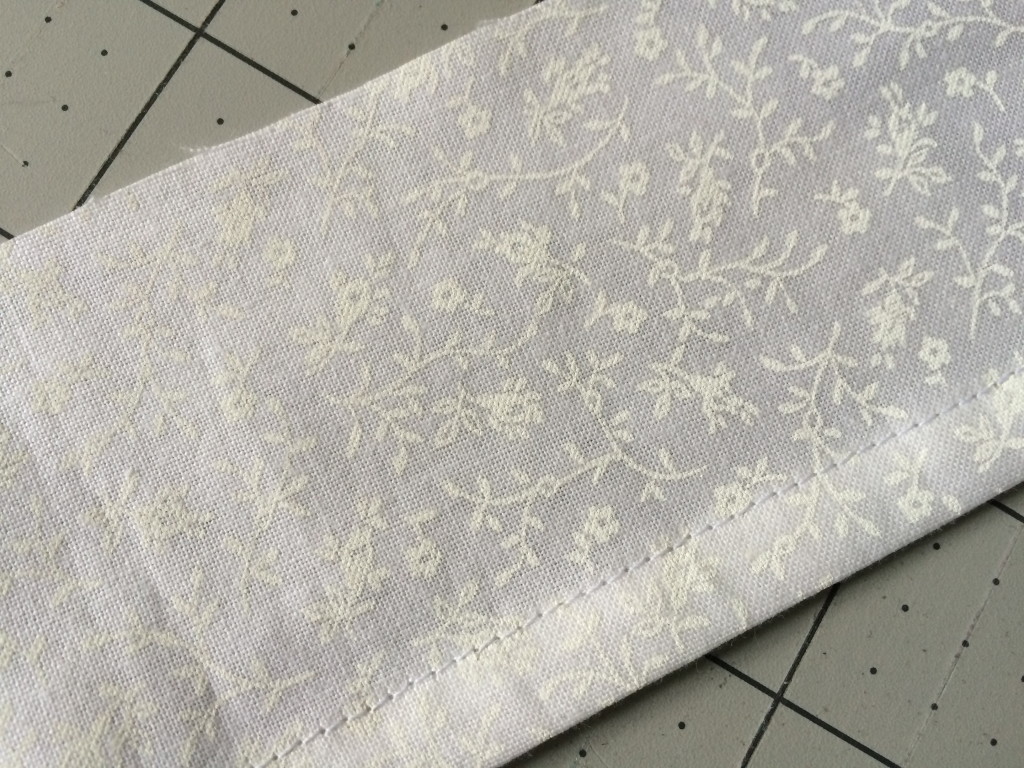 For the Ruffle:
Cut the ruffle fabric 3" x WOF. Sew a rolled hem along the length of one side of the ruffle strip. Press.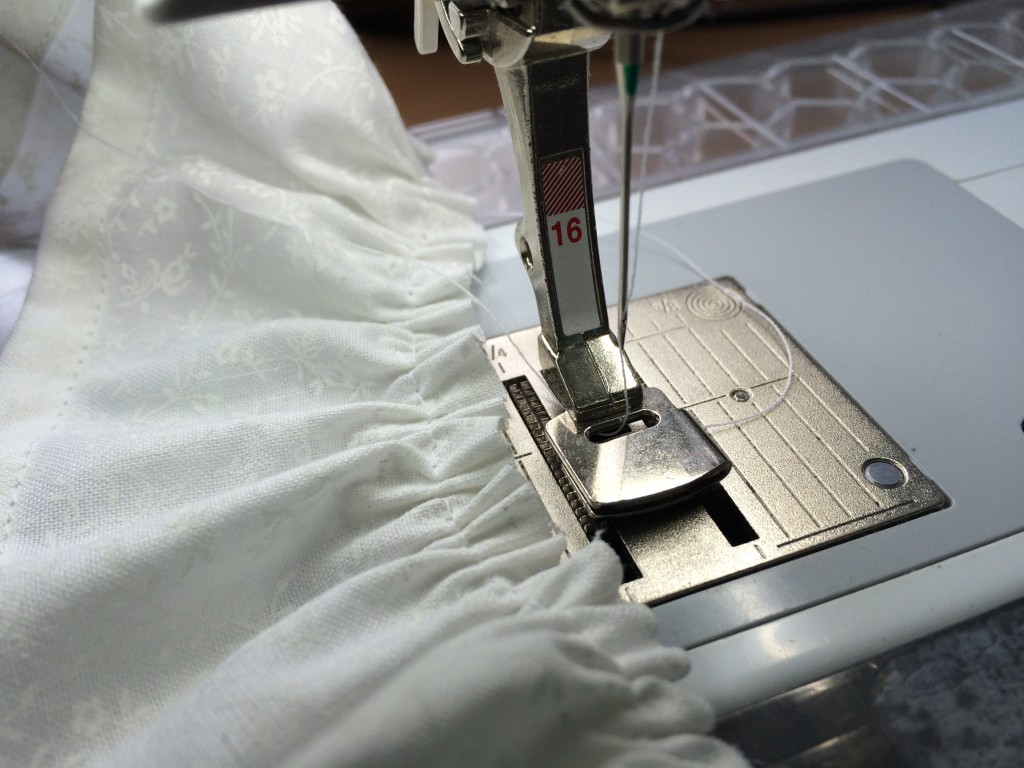 Using a gathering foot (or gathering stitch) gather the long raw edge of the ruffle strip. I love to use my gathering foot because it creates a permanent gather as it stitches. Then you just cut the desired length! It's super fast!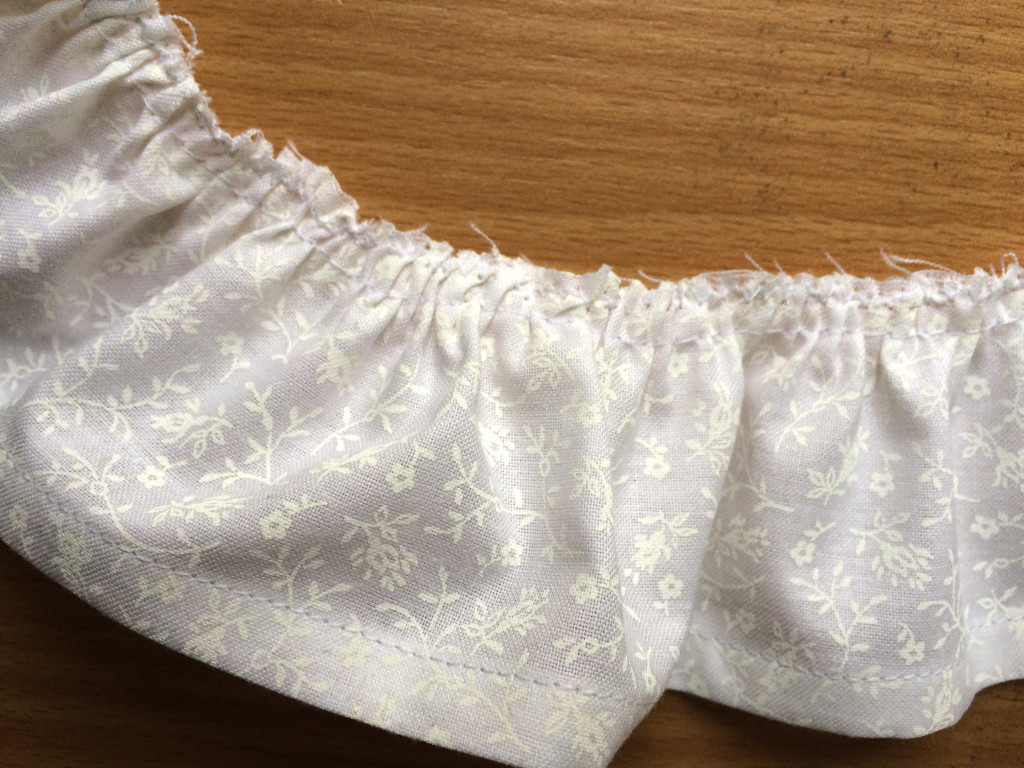 After the ruffle strip has been gathered, zig zag the raw edge with the gathers to prevent fraying.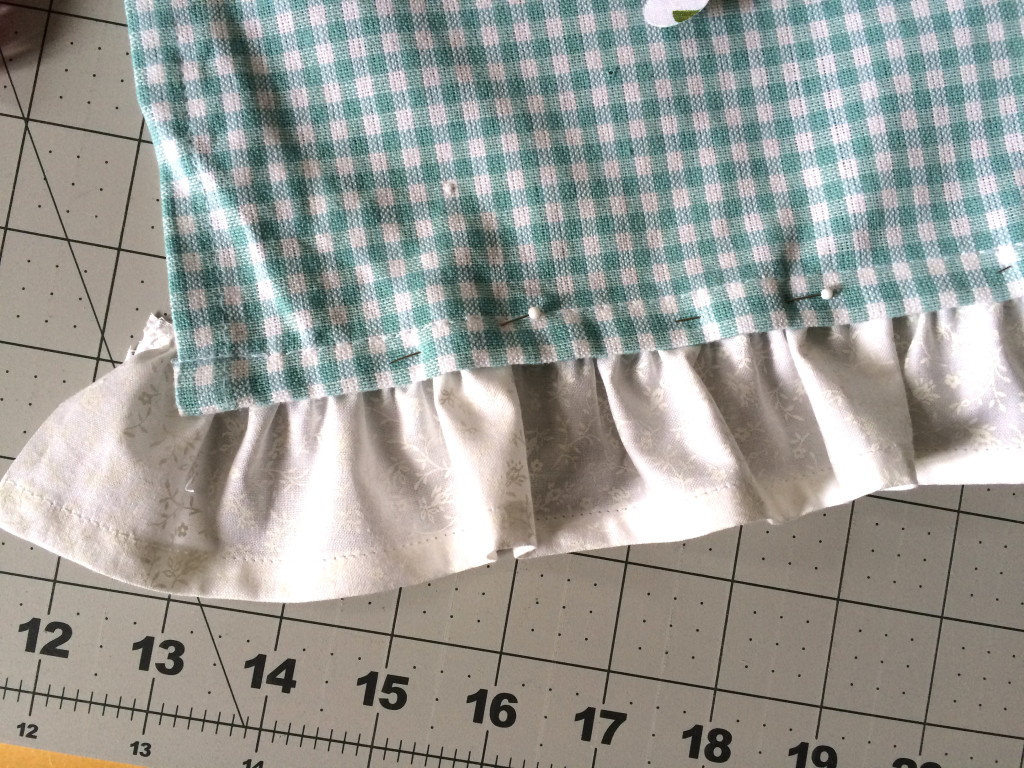 Pin the ruffle to the bottom edge of the towel. Make sure that the gathers are positioned far enough under the towel so they will catch in the seam. We will be sewing right along the hem that is on the towel. Fold the raw edges of the ruffle sides under and sew a little seam.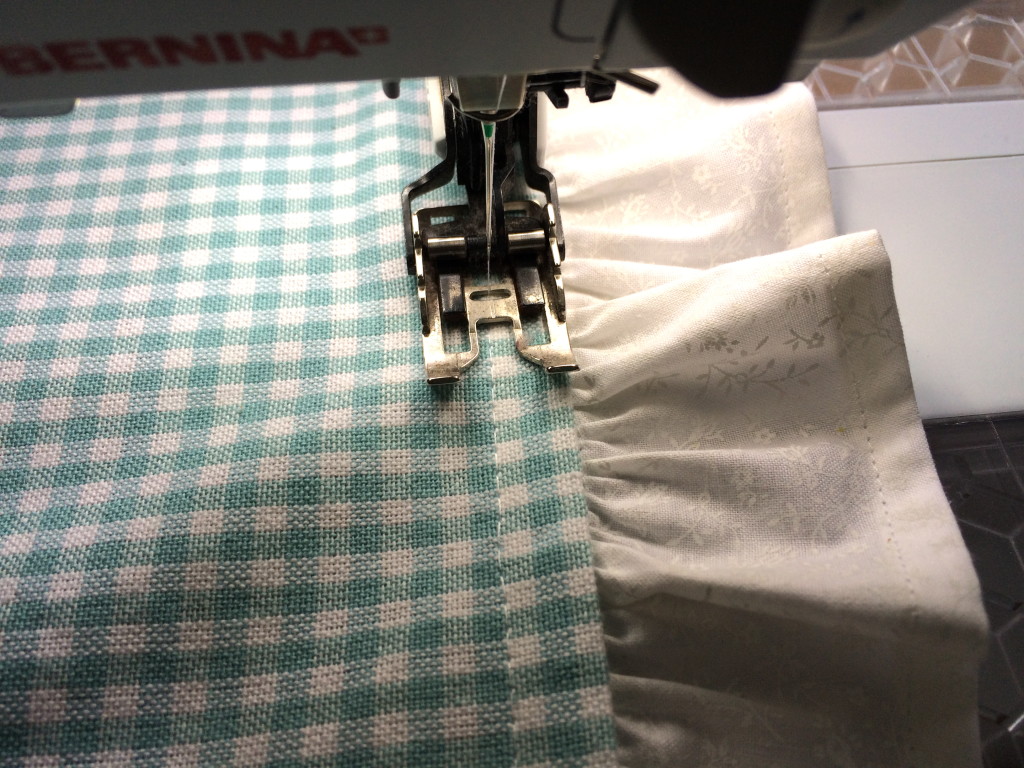 Sew, with matching thread, along the existing seam of the towel hem.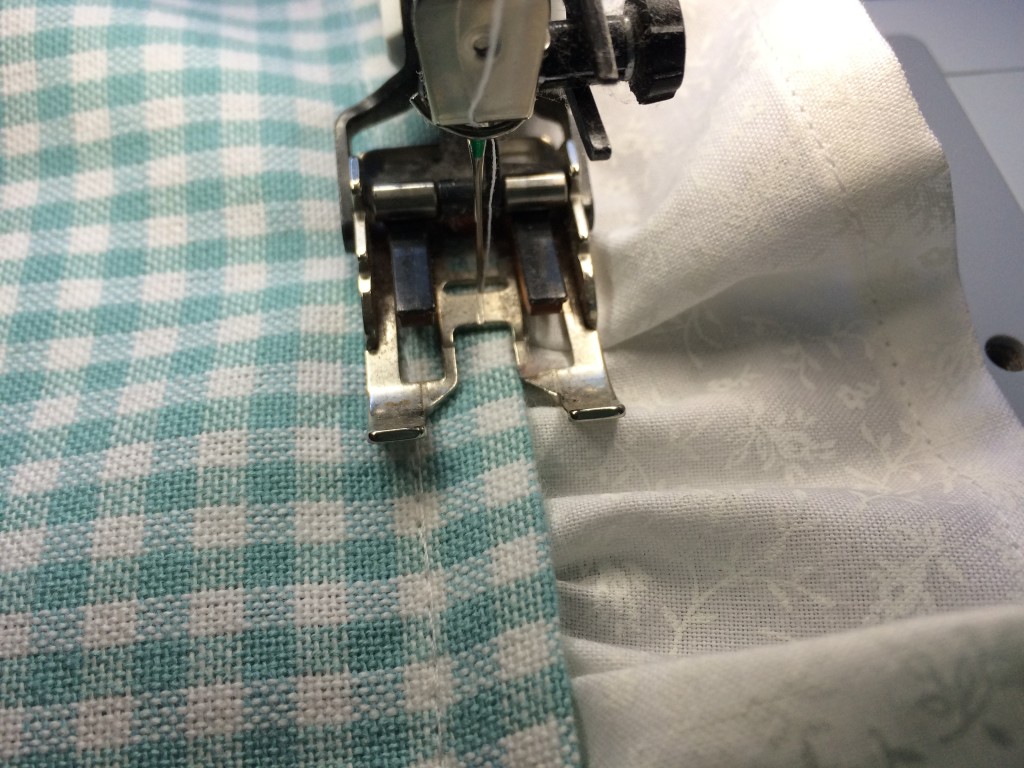 Sew a second hem along the edge of the towel. This will insure the ruffle is secure and will lay nice after washing.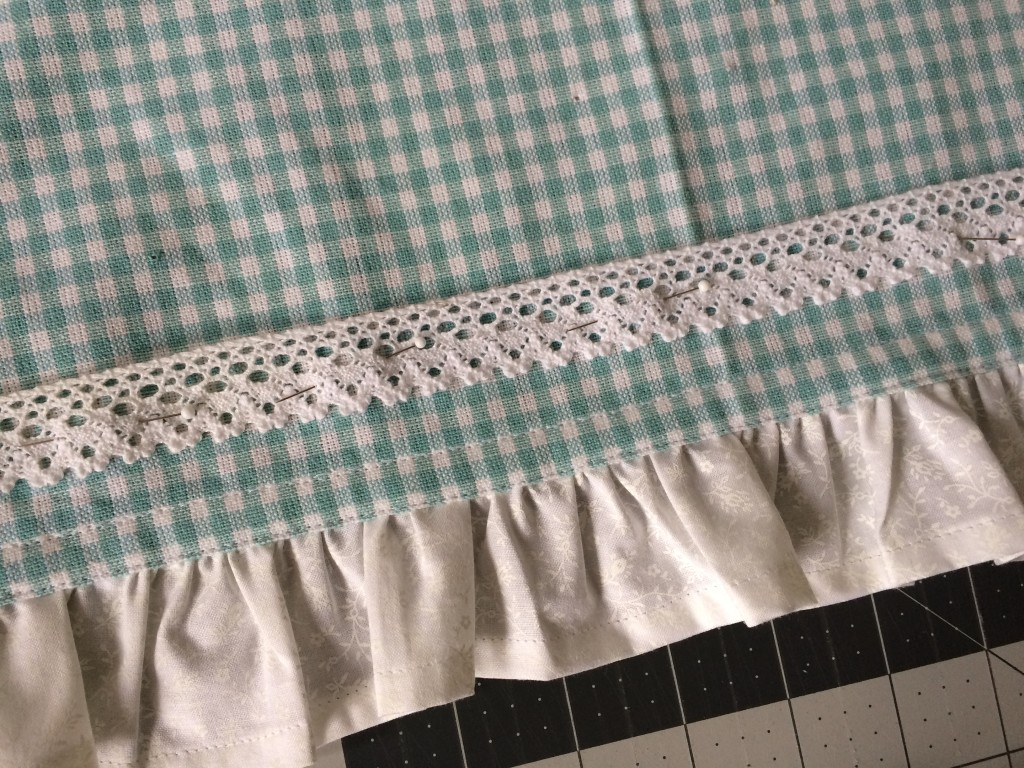 Position the lace where you want it. Originally I was going to use pink lace, but I ended up loving the white. Pin the lace and then sew along both edges and sides, tucking the lace under on the raw edges.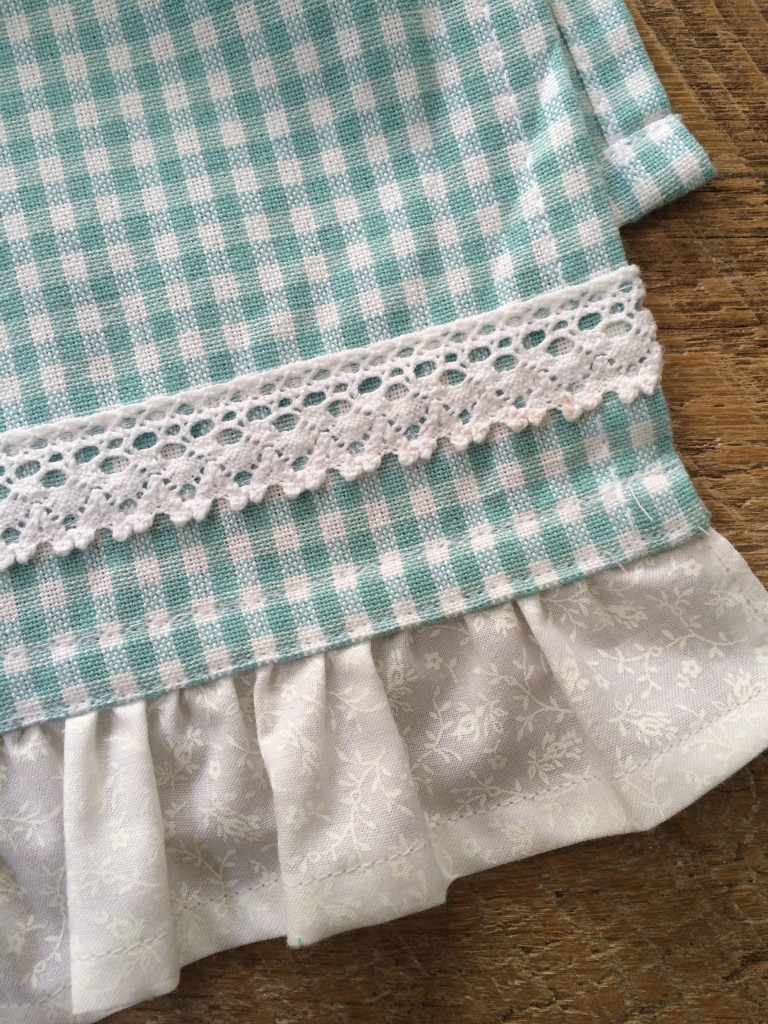 You can see how the edge of the ruffle has a little seam. Give the ruffle a little pressing so it lays flat.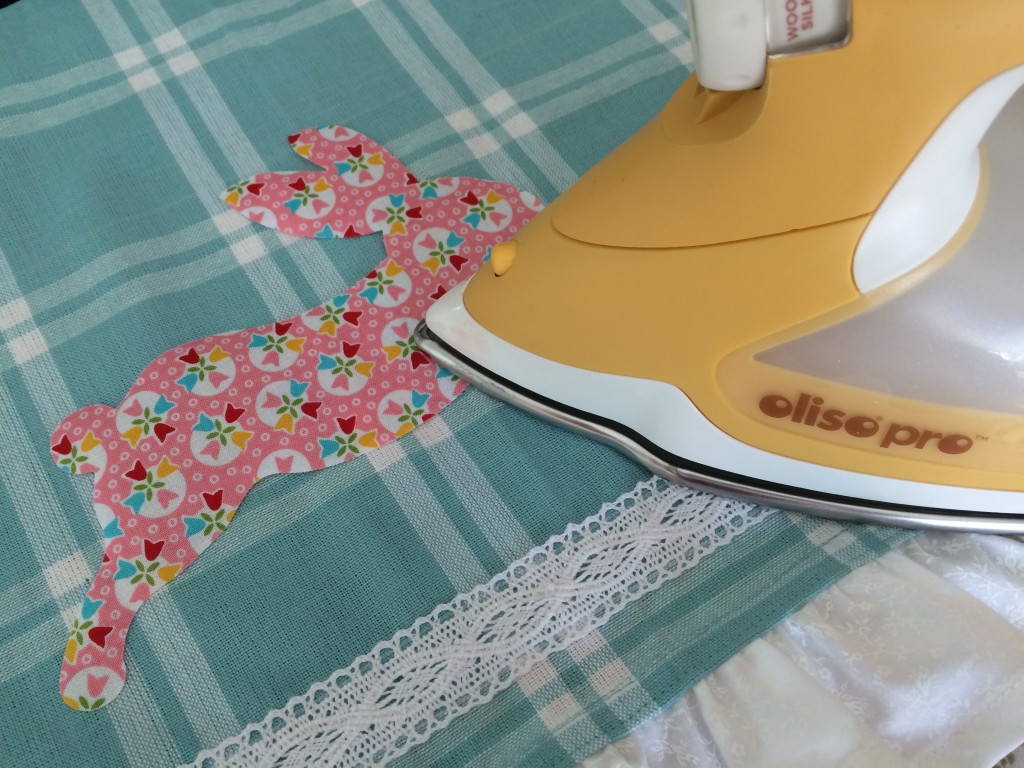 Peel off the backing paper of the bunny and position as desired. Heat set with an hot, dry iron. Sew around the bunny 2 times with a straight stitch.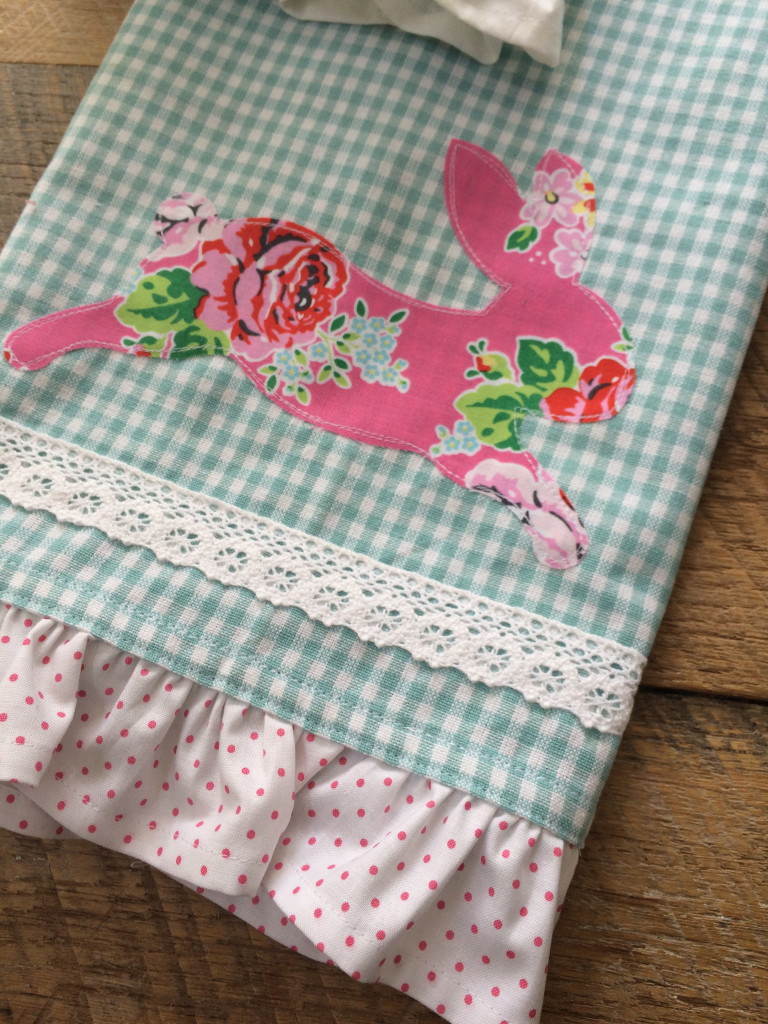 Oh my goodness! How cute are these!!!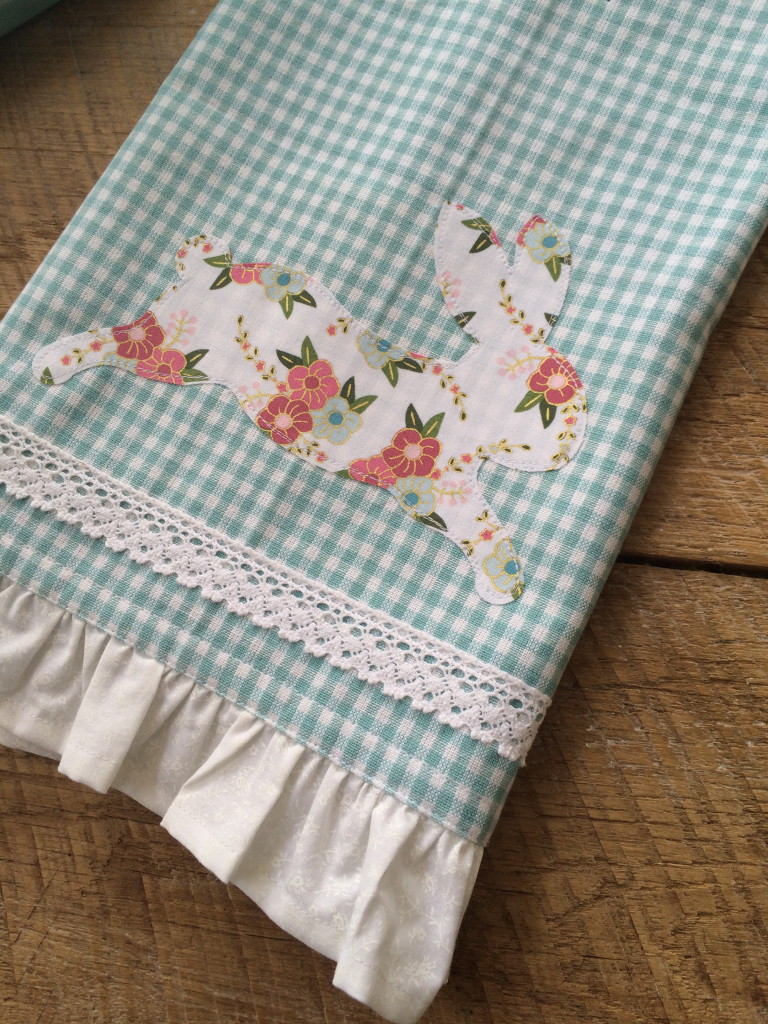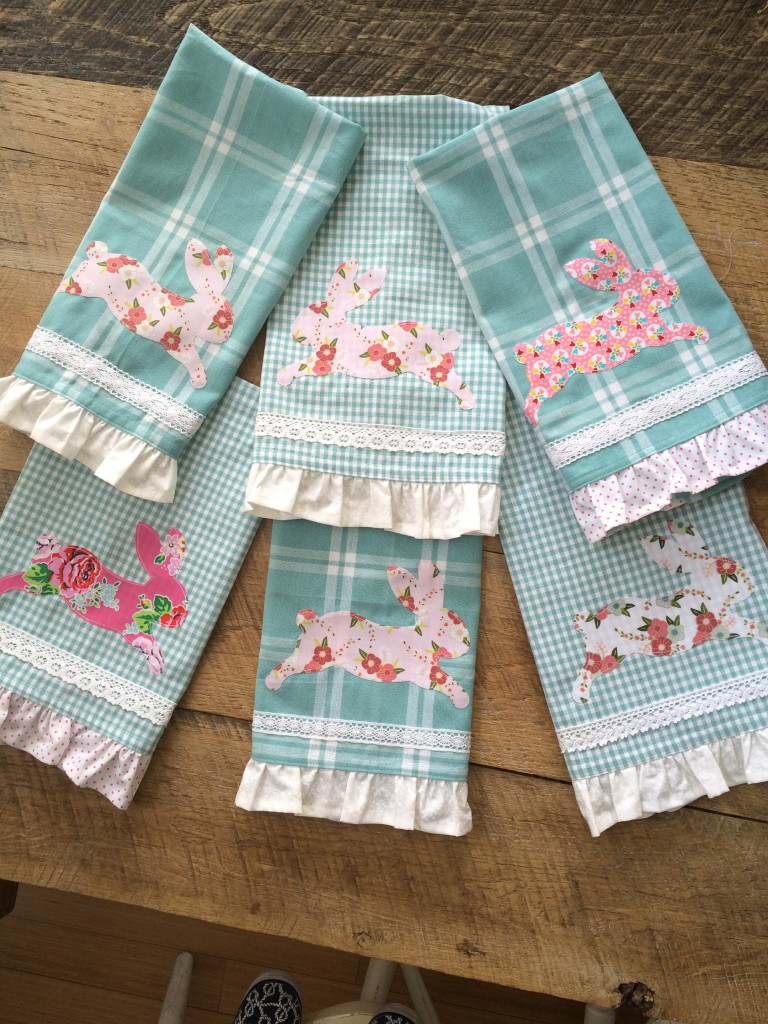 I want to keep them all for myself!! I love that these colors are perfect Pyrex colors! I might just have a slight Pyrex obsession!!